This is the Clown Set.
---

This is the clown set.
Remember to right click and select save as to download onto your own hard drive.

Give credit by using my logo: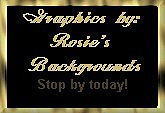 The URL is http://members.tripod.com/~littlerosie/index.html
If you need help with html E-Mail me and I will do what I can.
Enjoy!